Welcome to 7 & 8 Grade Youth Ministry at Hope!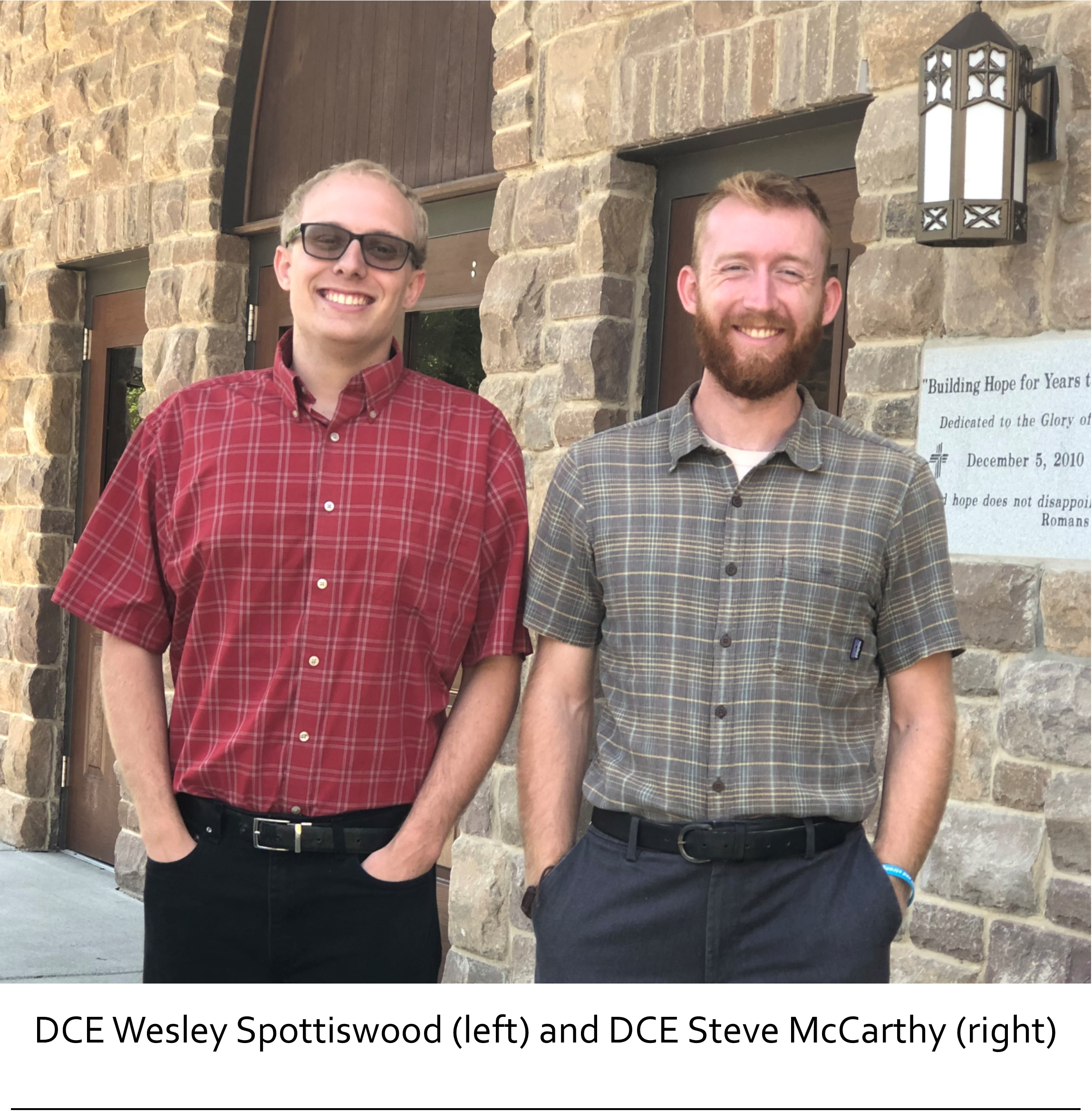 Questions? Contact DCE Wesley Spottiswood at or DCE Steve McCarthy at .
2019/2020 Medical Release Form
7-8 Grade Progressive Dinner
September 7 from 6:30-9:30PM; cost is $5
Meet at the church at 6:30 and we will end at the Bailey's house on Trentini (right behind church). You've never experienced dinner like this before! We'll be enjoying a three-course meal between three different locations. We'll start with appetizers and games at one house, then move on to the pool for swimming and main course, then finish up with s'mores, bonfire, and more. For more details or to volunteer as a driver, please contact Steve at . Register today!
7-8 Grade District Youth Gathering
You're invited to the 7-8th Grade Southeastern District Youth Gathering (DYG) on November 15-17 in Virginia Beach, Virginia! What is the DYG? It's an incredible opportunity for 7-8 grade youth to gather in the name of Jesus to worship, pray, play, serve, and learn together with youth from all over the East Coast! This year's theme will be presented by a husband and wife duo as they tackle 1 Corinthians 9:24. The theme is WALK HIS WAY, exploring the truth of what it means to follow Jesus in today's world. You won't want to miss it!
Cost is $200 and includes transportation, speaker/registration fees, service project materials, hotel accommodation at the Hampton by Hilton, all of Saturday's meals and Sunday's breakfast, and a gathering
T-Shirt. Register here.
Sunday School
Sunday mornings from 9:45-10:45AM in the Youth Center
You are invited to the Youth Center Sunday mornings from 9:45-10:45AM for Sunday School. This month the group will cover "Nehemiah" in pairing with the September Sermon Series.
Wednesday Night Youth Group
Wednesday evenings from 6:30-7:30PM in the Youth Center
7&8 Grade Youth Group is a weekly time where you get away from school, hangout with friends, and spend time in God's Word. Bring a friend and come by in September!