Filter By:
Grouped by: Hope Lutheran Church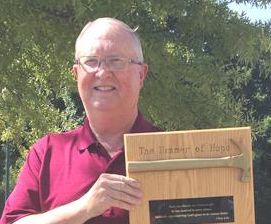 2014 Hammer of Hope Award On June 8 during the 8:30AM service, Mike Owens, Ministry Leadership Team (MLT) President, named Andy Barrett the 2014 Hammer of Hope recipient. This award is presented by the MLT to a member in the congregation who...
"Use it or lose it!" Have you heard that saying? We've all have heard it, and may have said it to family and friends; but we all need to make sure we apply it to our own lives, as well. As summertime approaches, there are many...
Hope Lutheran Church Monthly Newsletter Download the newsletter for all of the events, news, and updates for the month of July!